LEAD: Iraq says bus carrying foreign activists attacked
WASHINGTON, April 1 Kyodo
(EDS: UPDATING WITH PRESS CONFERENCES BY INFORMATION MINISTER, U.S. MILITARY SPOKESMAN)
Iraq said Tuesday that U.S. warplanes attacked two buses bringing European and American peace activists to Baghdad from Jordan, injuring many of them, while U.S. aerial bombardment has killed dozens since Monday.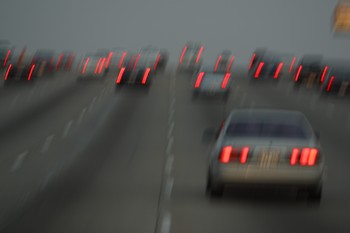 Iraqi Information Minister Mohammed Saeed al-Sahhaf told a press conference in Baghdad that the attacked buses, which were traveling on a highway between Amman and Baghdad, carried ''Europeans of different nationalities,'' as well as some Americans.
''Many of them were injured because of this aerial attack,'' he said.
Sahhaf also said 19 Iraqi civilians were killed and more than 100 injured in the ''criminal bombardment'' of Baghdad between Monday evening and Tuesday morning.
In addition, he said, over two dozen civilians were killed overnight elsewhere in Iraq, including nine children killed in a Tuesday morning bombardment by coalition forces.
''They are racists so they are indiscriminately killing people,'' he said.
U.S. military spokesman Brig. Gen. Vincent Brooks subsequently told a press briefing at the U.S. Central Command in Qatar that he was unaware of any such attack on buses carrying so-called ''human shields.''
''I cannot confirm that and don't have any information on that as all,'' he said.
Brooks said ''there will be occasions when civilians will be put in harm's way'' but added that coalition forces are making ''every effort'' to minimize civilian casualties.
''We're dealing with a regime that will push civilians out in front, they will push babies out in front, they will shoot women in the back on bridges,'' he said.
Earlier, the U.S. military acknowledged that U.S. soldiers fired on a civilian vehicle in central Iraq on Monday, killing seven occupants and injuring two others inside the car.
The Central Command said initial reports indicate the passengers were women and children. In a press release posted on its official Web site, the Central Command said soldiers from the 3rd Infantry Division fired at the vehicle when it failed to stop at a military checkpoint even after warning shots were fired.
In a press briefing at the Pentagon on Monday, Maj. Gen. Stanley McChrystal, deputy director for operation of the Joint Chiefs of Staff, said coalition forces had dropped 8,000 bombs on Iraq since the outbreak of the war on March 20 and coalition aircraft flew about 1,000 missions over Iraq on Sunday.
In Baghdad earlier Monday, Iraqi Foreign Minister Naji Sabri claimed Iraq's deserts would be turned into a ''graveyard'' for U.S. and British forces. ''Every day that passes, the United States and Britain are sinking deeper into the quagmire of defeat.''
Deputy Prime Minister Tariq Aziz earlier said the war was turning to Iraq's advantage.
In Australia, Defense Minister Robert Hill said his country will scale back naval operations in Iraq at the end of the month by withdrawing two of its frigates deployed in the Persian Gulf.
The HMAS Anzac and HMAS Darwin will be replaced by one ship, HMAS Sydney, following a decision by the government's National Security Committee, he told reporters at a daily briefing on Operation Falconer, Australia's contribution to the war on Iraq.
Australia has 2,000 troops, including an elite Special Air Services unit, 14 F/A-18 Hornet fighter aircraft and three C-130 Hercules transport planes deployed with British and U.S. forces.
In Islamabad, a former chief of the Pakistan Army told Kyodo News thousands of veterans of the Afghanistan War from all over the Islamic world are heading to Iraq to take part in the war against U.S. and British troops.
Gen. Aslam Beg, 72, who was Chief of Staff of the Pakistan Army from 1988 to 1991, said the U.S. war on Iraq could produce a breed of ''jihadi'' (holy warriors) several times larger than those who fought against the Soviets in Afghanistan two decades ago.
''It is indeed a great irony that the U.S. is manufacturing jihadi under the so-called war on terror,'' he said.
An Iraqi minister on Sunday told a briefing in Baghdad nearly 4,000 volunteers from Arab countries had already entered Iraq to take part in the jihad, offering themselves for suicide squads.