Summer's best beach reads: we've rounded up a trio of terrific page-turners that will transport you through the Diaspora
KINGSTON BY STARLIGHT (Three Rivers Press, $13.95) by Christopher John Farley
THE STORYTELLER: Farley, 38, a Time senior editor, was born in Kingston, Jamaica, and now lives in New Rochelle, New York.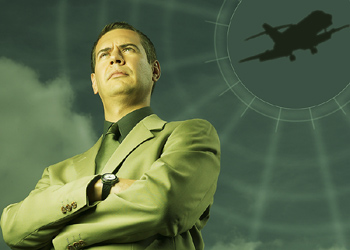 THE STORY: Starlight is an absorbing historical novel that lands in the minefield of race and sexism and is based on the true story of Anne Bonny, a 17-year-old Irishwoman who isn't who she seems. We follow plucky, penniless orphan Anne from Cork, Ireland, to the Bahamas, where, disguised as a man, she joins the crew of a pirate ship. She eventually settles in Kingston and searches for the father who abandoned her. When she goes on trial for piracy, Anne's father rescues her from execution by hanging and reveals a surprise about his daughter that rocks the Caribbean.
CHARACTER YOU'LL LOVE: Gutsy Anne allows nothing to stand in her way. She's undaunted from her first appearance through the final page.
YOU'LL LOVE TO LOATHE: Scoundrel Calico Jack Rackam, captain of the William, who's keeping several disturbing secrets.
PERFECT FOR: A weekend afternoon. Get a cool glass of lemonade and journey to the eighteenth century with Farley's powerful and poetic writing.
Want more on Kingston by Starlight? Visit randomhouse.com/crown.
THE ICARUS GIRL (Nan A. Talese/Doubleday, $23.95) by Helen Oyeyemi
THE STORYTELLER: Oyeyemi, 20, a student at Corpus Christi College, Cambridge University, was born in Ibadan, Nigeria, and raised in London.
THE STORY: The author's dazzling supernatural thriller centers on 8-year-old Jessamy "Jess" Harrison, whose friendship with another little girl threatens to destroy her family. After Jess begins to behave mysteriously, Daniel, a British accountant, and Sarah, a Nigerian-born novelist, take their only child to Ibadan, Nigeria, for a summer holiday. There, Jess meets Titiola, "TillyTilly," an enigmatic 8-year-old Bad Seed who insists that she's Fern, Jess's stillborn twin, and in time wreaks havoc on the entire Harrison household.
CHARACTER YOU'LL LOVE: Sarah, who valiantly tries everything in her power to keep her family together.
YOU'LL LOVE TO LOATHE: TillyTilly, whose deliberate evil acts and manipulation of Jess will keep you spellbound.
PERFECT FOR: Your book club. Make a pot of jollof, the popular West African rice-and-tomatoes dish, and get ready for some long, heated debates about this haunting story of redemption and revenge. For more on The Icarus Girl, visit nanatalese.com.
TROPICAL FISH: STORIES OUT OF ENTEBBE (University of Massachusetts Press, $24.95) by Doreen Baingana
THE STORYTELLER: Baingana, 39, who was born in Entebbe, Uganda, is a writer-in-residence at the University of Maryland, her alma mater.
THE STORY: These eight deeply personal tales chronicle the lives of the upper-class Mugisha sisters, who grow up in Entebbe, Uganda, in the shadow of dictator Idi Amin's 1970's reign of terror, during which as many as 500,000 Ugandans are massacred. There's Patti, who becomes a born-again Christian at 14 and finds solace in her faith at home with her mother. There's the fiercely independent Rosa, 20, who is betrayed by Daniel, her boyfriend at Makerere University in Uganda; and there's spirited human-rights activist Christine, 21, who pursues degrees in public administration in Los Angeles and Washington, D.C., and returns home to discover little has changed.
CHARACTER YOU'LL LOVE: Christine, whom we watch grow from a 10-year-old who plays with her mother's jewelry into a perceptive woman determined to embrace change for herself and for her people.
YOU'LL LOVE TO LOATHE: Peter Smithson, 35, who abandons Christine when she needs him most.
PERFECT FOR: "Me" time. You'll soak up each tale in a single sitting. For more on Tropical Fish, visit umass.edu/umpress.